Cannelini Beans with Burrata Recipe
August 22, 2023
←

Back to All Recipes
Lemon & Herb Ricotta Sauce: A simple and healthy main or side that's aimed to please. Makes 2-3 servings.
Ingredients:
1.5 cup Sonoma Gourmet Lemon & Herb Ricotta sauce
1 can cannellini beans
1 oz sliced shallot
2-3 slices prosciutto
4 oz burrata
crostini, for serving
Preparation:
Heat cannellini beans and Lemon & Herb Ricotta sauce on simmer for 5 min, stirring frequently until warmed throughout. Transfer to serving plate.
Add burrata, sliced shallot, and prosciutto on top.
Serve warm with crostini.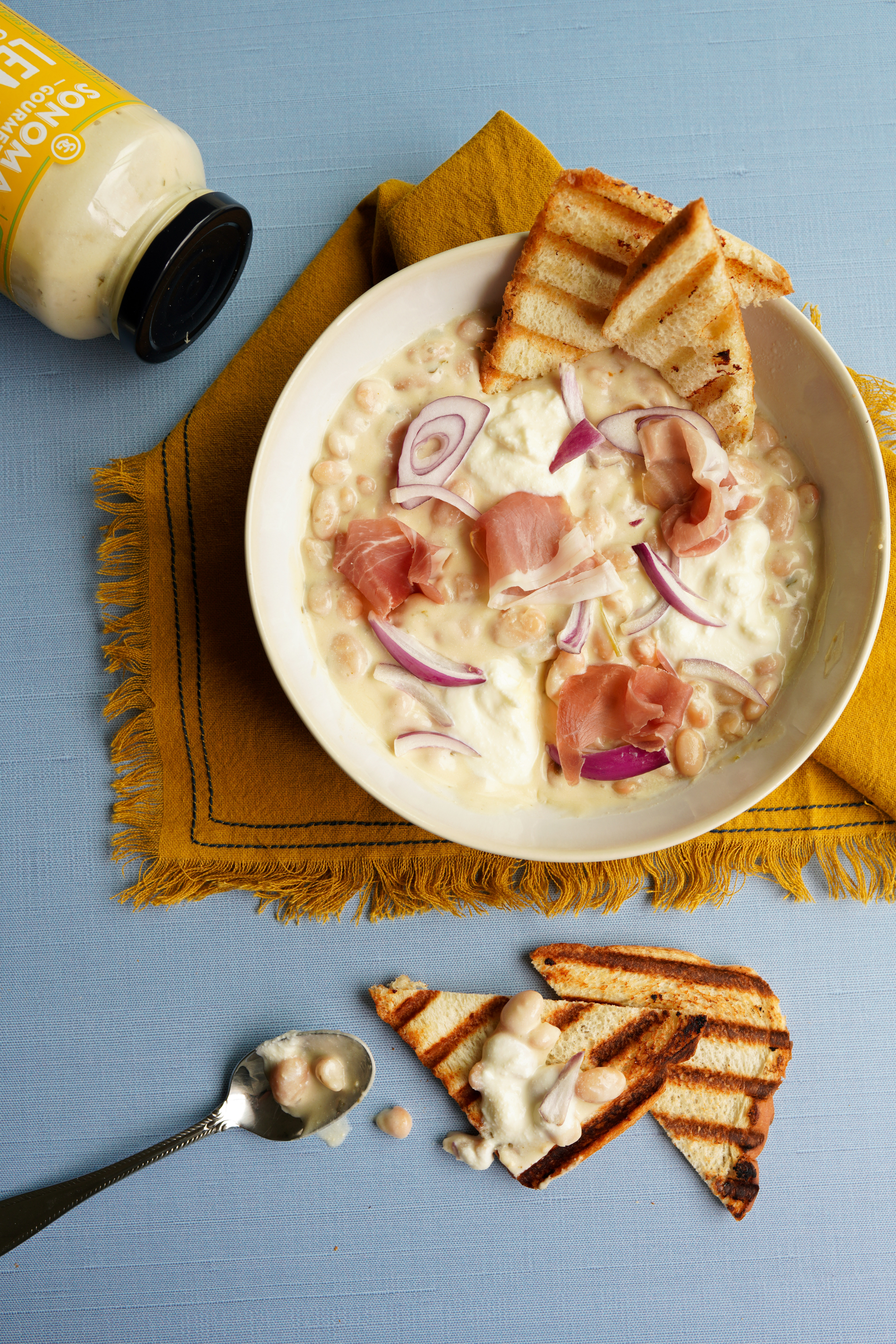 Please note, comments must be approved before they are published