WE'RE ACCOUNTABLE FOR OUR IMPACT ON THE WORLD
Our number one priority is flavor. Right behind that is minimizing the impact we make on our planet while creating that delicious food. Lucky for us, those two things often go hand-in-hand when you have the right sources, partners, and approach.
California produces some of the world's most delicious ingredients and we're lucky to have that pantry in our own backyard. It allows us to source roughly 60% of our ingredients right here, and by 2025 we expect that number to reach 95%. That means optimum flavor with drastically less shipping, freight, and transit. A win-win in the truest sense.
Rather than import all of our world-famous San Marzano tomatoes from Italy, we've started growing our own exclusively right here in California. These delicious, domestic tomatoes will make up about half of all the tomatoes we use this year, growing (pun intended) to 100% by 2025.
When it comes to olives, true aficionados know that the tastiest in the world are already grown right here in California. And 100% of the olives we use are from just down the road…quite literally. 100% of our dairy, and even the vodka we use for our Vodka & Cream sauce are are locally produced (or distilled, as it were). Like we said, we're very lucky to be here.
We partner with some of the best farms in the world. And we define best as a combination of quality ingredients and cutting-edge sustainable farming practices. Farms and suppliers who strive for our continual collective improvement and are willing to put in the hard work together to get there. That means working directly with growers to transition drip irrigation to increase both water efficiency and output quality. That means irrigating those farms using recycled water, with one local tomato supplier saving an estimated 50 million gallons last year alone. Using gravity to feed many of our processes, and leveraging renewable energy whenever possible.
And on the topic of energy, we even work with an award-winning dairy producer who is transforming biogas into electricity before feeding it back into the grid. Today, somewhere in California, someone is driving an electric car fueled by (let's be honest): cow poop. Vroom vroom!
100% of our power comes from renewable green energy—hydro, solar, and wind—and we've strengthened this commitment by joining the green energy program of our local Sonoma power company.
We don't use a whole lot of plastic here at Sonoma Gourmet, and that's intentional. And the vast majority of what we do use is either recycled, recyclable, or both. But we can always get better, and within the next 5 years we're committing to go completely 100% plastic-free.
In the meantime, we've partnered with RePurpose Global to offset every pound of plastic that passes through our doors by supporting plastic cleanup and recycling efforts around the globe. And that doesn't mean picking up plastic and throwing it into a landfill. It means thoughtfully and meticulously removing plastic from the environment and finding a way for it to live a new and productive life, whether that's as a fuel source or a composite building material. Last year alone they removed over 14 million pounds of plastic, and we're proud to play a role in that important undertaking.
We run a tight ship here, as they say. And just like in creating our food, attention to every detail makes all the difference. Today, we reuse or recycle over 95% of the waste we create, meaning only 5% of it sees a landfill. And we're committed to cutting that in half by 2025.
We've also been hard at work partnering with our suppliers and farmers to receive and store all of our primary raw ingredients in reusable totes and containers. That means we're able to move millions of pounds of tomatoes, oils and dairy without any packaging waste.
We also know that every big effort starts somewhere. We have a long-standing internal composting program for both corporate and line workers. That means all organic food waste—from recipe development waste and toss outs to someone's sack lunch—goes in the green bin, to the tune of over 5000 pounds per year.
Today nearly all of the packaging we use is either recycled, recyclable, or both. By sourcing recycled packaging, we repurposed over a quarter million recycled containers last year alone. If you order from us directly, you'll also notice that we've said bye-bye to bubble wrap. Every ounce of deliciousness delivered to your door can be recycled (at least the parts you don't eat).
Our glass jars are made with recycled glass and are endlessly recyclable…which isn't always the case. Did you know it can take less than a month for a glass container to be recycled and be back on the shelf? Oh technology. In addition, glass is a completely inert material, making it the perfect way to preserve another precious resource—flavor.
Most of our ingredients come from right here in California, which makes a dramatic impact on our ability to control emissions, logistics, and our impact on the world. We strive to have that same level of awareness when it comes time to get our delicious food into the kitchens of customers around the country.
Our in-house logistics wizards rely on a little bit of magic and a little bit on science to maximize our capacity per truck. And it's something that we're always looking to improve. And thanks to the efficiencies we gained last year alone, we put 5% fewer trucks on the road. That might not sound like a lot, but it really does add up. Abracadabra.
We've also partnered with UPS and their carbon neutral shipping program, which supports projects that offset the emissions created by our shipment's transport. That means every customer order contributes to reforestation, landfill gas destruction, wastewater treatment, or methane destruction…to name a few.
100% Green Energy
Our plant is powered by 100% renewable energy.
7 Million+ Pounds Sourced Locally
Thankfully, the best stuff happens to be right here in California.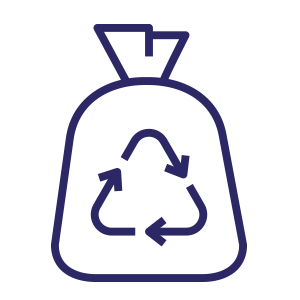 95% Waste Diverted
Through compost, reuse and recycling, only 5% of our waste ever sees a landfill.
80,000+ Pounds Plastic Removed
Not just removed from environments around the globe this year, but repurposed to live another life.
5000+ lbs Composted
Through our in-house compost program.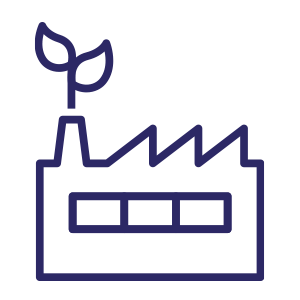 250,000+ Containers Repurposed
Through our carefully created recycled and recyclable packaging.