Lemon Ricotta Stuffed Shells Recipe
August 22, 2023
←

Back to All Recipes
Lemon & Herb Ricotta Sauce: An elevated dinner featuring stuff shells and a bright & creamy sauce. Summer is a state of mind. Makes 4 servings.
Ingredients:
1 jar Sonoma Gourmet Lemon & Herb Ricotta sauce
8 oz jumbo shells
1 tsp garlic powder
15 oz whole milk ricotta cheese
1 cup Parmesan cheese, split in half
1 egg
1 tsp dry oregano
salt and pepper
Preparation:
Preheat the oven to 350° and lightly grease a 9×13 baking dish.
Cook jumbo shells pasta according to the package instructions until they are al dente. You want the shells to be just slightly under-cooked because they will finish cooking in the oven. Once cooked, strain, and set aside to cool down.
While pasta is cooking, combine ricotta cheese, egg, herbs, ½ cup of parmesan cheese, salt and pepper in a mixing bowl. Mix well until all ingredients are evenly incorporated throughout.
Fill each shell with about 1.5-2 tablespoons of ricotta filling and place it in the baking dish.
Pour Sonoma Gourmet Lemon & Herb Ricotta sauce on top until all shells are fully covered.
Sprinkle some parmesan and bake for 10 minutes covered with aluminum foil.
Uncover and bake another 20-25 minutes.
Serve warm and enjoy!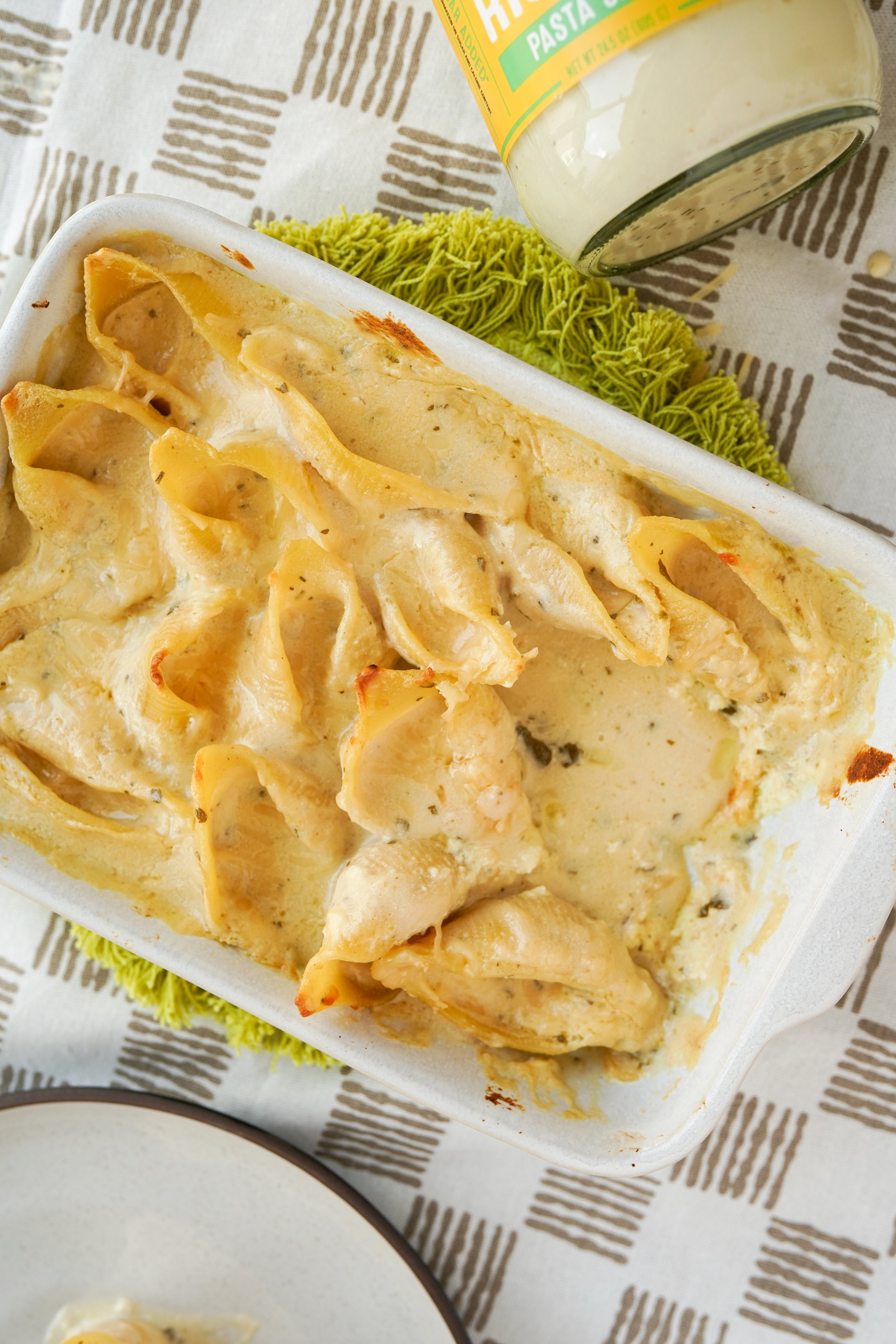 Please note, comments must be approved before they are published