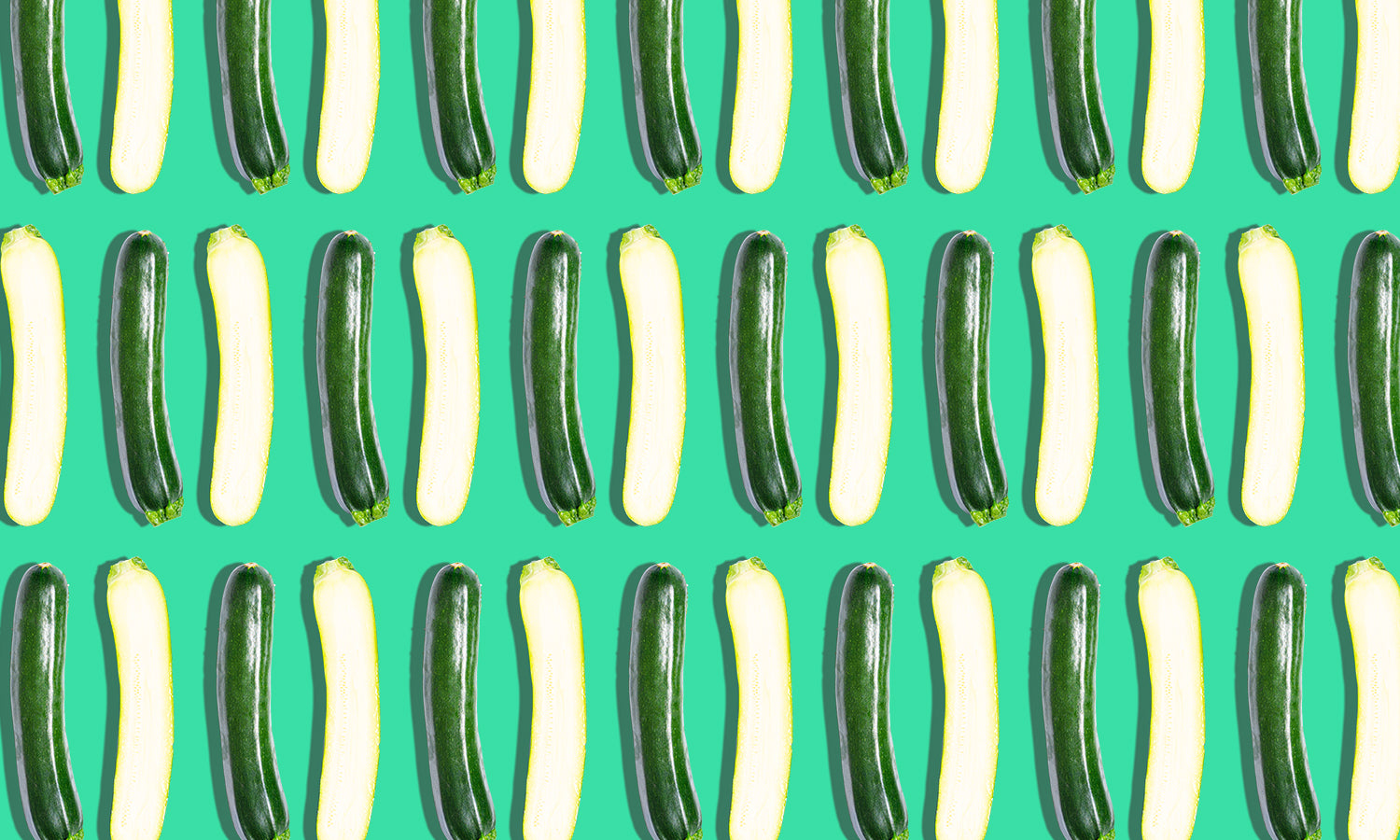 Privacy Policy
Sonoma Gourmet, Inc. ("Sonoma Gourmet," "we," "our," or "us") is committed to protecting your privacy. This privacy Notice ("Privacy Notice") explains how Sonoma Gourmet processes personal data, for what purposes, how we disclose it, and what choices you have regarding our use of information about you. This Privacy Notice applies to information collected on our website, social media pages, and applications ("Sites").
How do we collect information about you?
We may collect identifying information about you ("Personal Information") through automatic interactions with you, through submissions you make directly to us, and through third parties.
Information we collect about you through your use of sites:
We use cookies and other tracking technology which collect certain kinds of information when you interact with our websites and apps, such as IP addresses, browsing preferences and pages you have viewed, as well as information about your navigation experience (time of the visit). You can read more about these policies below and in our Cookie Policy.
Information you provide to us:
We collect Personal Information when you request information about us, purchase our products, register for a contest, or use an application of our company.
Information we receive from third parties:
We work closely with third parties (for example, business partners, affiliates of Sonoma Gourmet, advertising networks, payment processors, and analytics providers) and may obtain information about your shopping habits in order to better customize our products to you. 
What type of information is collected about you?
We may collect the following information about you:
Name and contact data. Your first and last name, email address, home or business address, phone numbers.

Demographic data. Data about you such as your age, gender, country, and preferred language.

Payment data. Payment card number and related information such as expiration date and any required codes.

Images and videos. Any images, videos and personal stories that you may provide as a result of your use of Sites.

Location data. Data about your location which can be precise or imprecise. For example we collect location data about nearby cell towers and hotspots as well as zip code data which provides a less precise locations.

Feedback and ratings. Any information that you provide to us about our Sites.

Credentials Passwords, password hints, and other security information used for authentication.
How is information collected about you used?
We use personal information about you for the following purposes:
To provide you with our Sites, products or information you asked for;

To improve and develop our Sites and products;

To administer contests and promotions for which you signed up;

To personalize our products and Sites and make recommendations to you;

To allow you to participate in our loyalty program;

To address Sites integrity or security issues;

To send you updates about our Sites;

To facilitate and otherwise address certain inquiries or requests regarding the sites, or respond to your questions or requests for information about or from Sonoma Gourmet;

To ensure compliance with any Sonoma Gourmet policies and any applicable law, regulation or order;

To protect the rights, property, or personal safety of another Sonoma Gourmet user, website visitor, other users of the Sites, or any member of the public;

To operate our Sites.
With whom do we share the information that we collect?
We share Personal Information about you with third parties, as needed, to administer our website and perform our Sites, and as described in this Privacy Notice. We may share Personal Information about you with affiliates, agents, service providers, and distributors in order to administer our Sites.
We may also use and disclose certain aggregated, anonymized information, such as website usage data, to our trusted business partners. Such information may also be shared with third parties for advertising, informational, or comparison purposes. However, such information shall not be personally identifiable to any user.
What are your choices about the personal information collected?
When submitting information and interacting with our Sites, you choose which information you wish to share. Please take care to share only such information as is needed or that you believe is appropriate. Any promotional email we will send to you will contain a link which will allow you to opt out of receiving any further correspondence. If you have created an online account, you may also change your correspondence preferences by logging into your account.
You may also opt-out at any time from marketing communications by contacting us at info@snadragonfood.com. You may disable your online account access at any time; however, this will not necessarily result in the deletion of any Personal Information.
You can also limit the use of tracking technologies, such as cookie collection which can be modified in browser settings on your device.
Use of cookies, web beacons, and Google Analytics.
Cookies are small text files placed on your device to store data that can be recalled by a web server in the domain that placed the cookie. We use cookies and similar technologies for storing and honoring your preferences and settings, enabling you to sign-in, providing interest-based advertising, combating fraud, analyzing how our products perform, and fulfilling other legitimate purposes.
We also use "web beacons" to help deliver cookies and gather usage and performance data. Our websites may include web beacons, cookies, or similar technologies from third-party service providers.
Our Sites may use Google Analytics, a web analysis service provided by Google, in order to better understand your use of our Sites and how we can improve it. Google Analytics collects information such as how often users visit our Sites, what pages you visit when you do so, and what other websites you used prior to coming to the Sites. Google Analytics collects only the IP address assigned to you on the date you visit the Sites, rather than your name or other identifying information. We do not combine the information collected through the use of Google Analytics with your personal information. Although Google Analytics plants a permanent cookie on your web browser to identify you as a unique user the next time you visit our Sites, the cookie cannot be used by anyone but Google. Google's ability to use and share information collected by Google Analytics about your visits to the Sites is restricted by the Google Analytics Terms of Service and the Google Privacy Policy. Google utilizes the data collected to track and examine the use of the Sites, to prepare reports on its activities and share them with other Google Sites. Google may use the data collected on the Sites to contextualize and personalize the ads of its own advertising network.
You can learn more about our use of cookies by reviewing our Cookie Policy.
How do we keep personal information secure?
Sonoma Gourmet takes commercially reasonable measures to secure and protect information transmitted via our Sites. Our Sites are scanned regularly for security holes and known vulnerabilities in order to make your use of our Sites as safe as possible.
Nevertheless, because no Sites are impenetrable, we cannot guarantee that information that users of the Sites may transmit or otherwise supply will be totally secure.
You can also limit the use of tracking technologies, such as cookie collection which can be modified in browser settings on your device.
How long do you keep personal information?
We hold on to different types of data as necessary to provide the products and fulfill the transactions you requested, or for another legitimate purpose such as complying with legal obligations. Because the needs vary based on different data types, retention periods may vary significantly.
For example, we may keep information about you and how you use our Sites as long as necessary for our legitimate business interests, for legal reasons, and to prevent harm as described in the "How is information collected about you used" section above.
Links to third party websites.
For your convenience, some hyperlinks may be posted on our Sites that link to other websites not under our control. We are not responsible for, and this Privacy Notice does not apply to, the privacy practices of those sites or of any companies that we do not own or control.
Changes to this privacy notice.
We may change this Privacy Notice from time to time. You should visit our website at sonomagourmet.com for the most up to date version of the Notice. If we make material changes to this Notice, we will provide you with a more prominent notice ahead of the Effective Date.
Do Not Track Requests.
Certain states such as California require that we indicate whether we honor Do Not Track settings in your browser concerning targeted advertising. We do not monitor or follow any Do Not Track browser requests.
Are children allowed to use this site?
Our Sites are intended for a general audience and is not intended for use or view by children under 13 years of age without parental consent, and we do not knowingly collect information about children or sell products to children. Consistent with the Children's Online Privacy Protection Act, we will not knowingly collect any information from children under the age of 13. 
Sonoma Gourmet, Inc. ("Sonoma Gourmet," "we," "our," or "us") makes use of cookies and tracking technologies for various reasons, including to support the operation of our Sites, to understand how you and other visitors interact on our pages and to provide advertising messages to a targeted audience. You can find more information about the usage of cookies in this Cookie Notice.
A cookie is a small piece of information sent to the hard drive of your device via a web server so that some information about your browsing activity can be collected. 
We refer to the term "cookie' for any technology collecting information from your device, such as information about your use of our applications and websites, or concerning your device such as the device ID, IP address and browser type, demographic data and if applicable the URL of the linking page.
Our use of web beacons or pixel tags allows us to count the number of visitors who have viewed our pages or read our promotional e-mail messages/newsletters. They are not used to access Personal Information about you without your consent.
Necessary Cookies: 
Such cookies are strictly necessary for the operation of a site. Without such cookie, the Sites will not function properly. These cookies do not gather any information about you that may be used for marketing or retaining where you've been on the internet. We use them to:
Remember information you have entered when you navigate to different pages in a single web browser session

Identify you as being logged in to our Sites

Remember the goods and services you ordered when you reach the checkout page
Performance Cookies:
Such cookies collect information in regards to your use on our Sites. The information collected is anonymous. We use them to:
Provide statistics on how our Sites are used

Determine advertising effectiveness (we do not use this information to target you when visiting other websites)

Help improve our Sites by measuring any errors that occur

Test different designs of our Sites
Functionality Cookies:
Such cookies are used to provide services or remember settings to improve your visit. We use them to:
Remember settings you have selected such as layout, language, or preferences

Remember if we have already asked you if you want to fill out a survey

Show you when you are logged in to our Sites

Share information with partners to provide a service on our Sites. The information shared is only to be used to provide the service, product or function and not for any other purpose.
Targeting Cookies:
Such cookies are linked to third party services, such as 'Like' buttons and 'Share' buttons. The third party provides these services in return for recognizing that you were a visitor to our Sites. We use them to
Link to social networks like Facebook, which may subsequently use information about your visit to target advertising to you on other websites

Provide advertising agencies with information on your visit so that they can present you with adverts that you may be interested in.
If visiting the site from California, you can change your cookies preferences by clicking here: Cookie Preferences
You can also view our Do Not Sell My Personal Information page here.
Contact Us.
If you have questions about this Privacy Notice or the way in which Sonoma Gourmet uses Personal Information about you, you can contact us by sending an email to info@sonomagourmet.com. 
Alternately, you may contact us by mail at: Sonoma Gourmet, 21684 8th St E, #100, Sonoma, CA 95476.